What makes grocery different?
20 December 2016
Being a "grocery" e-commerce platform means FoodCommerce works differently to other e-commerce platforms. Your business model, the service you are able to offer and your target market are all affected.
Bookable delivery slots in definable delivery areas means you process your orders in delivery date order rather than chronological order, and typically you will deliver the orders yourself rather than use a courier service.
This enables you to offer a local online shopping service, which generally works much better for many smaller retailers who don't have a national reach. Your brand is probably already well known and local marketing costs will be significantly less. As well as online orders you can also expect improved sales in your physical shop as you will be marketing to the same target audience that also buy in-store. The online shop will provide those in-store shoppers with added detail on individual items and help them with their decision to pay you a visit.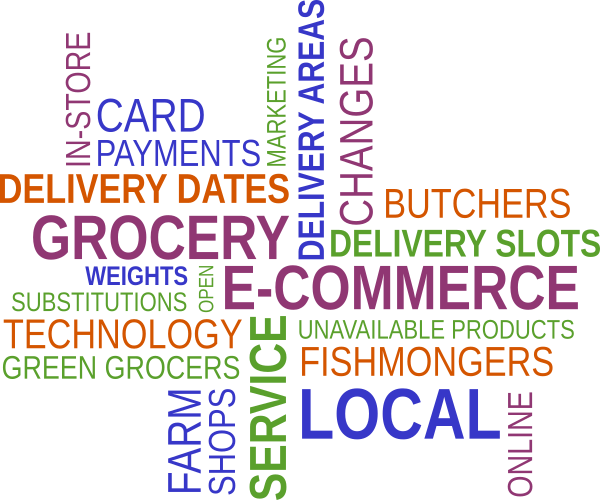 The other major difference with "grocery" is that you typically don't know exactly how much to charge until you have processed the order. Actual weights, substitutions and any unavailable products all affect the final price so when the order is placed the shopper's card details are taken, verified and securely stored. The payment for the correct amount is then taken after the order has been processed.
Not taking payment until their order is about to be delivered is something shoppers generally like. Along with the fixed delivery date, delaying taking payment also means shoppers can be allowed to make changes to their orders, or even cancel them. Grocery orders typically contain many items and it is quite common for grocery shoppers to want to make changes, often many times. It is much better they can do this for themselves and it is quite clear that many like to work this way, their weekly order often evolving over a number of days. When the time comes for the retailer to start processing the order its status is automatically changed from "open" to "picking in progress". This prevents any further changes being made and transfers control from the shopper to the retailer.
Although the FoodCommerce e-commerce platform is targeted at butchers, farm shops, greengrocers, fishmongers and other independent food retailers, it works equally well for other retailers whose customer base is mainly local, for example a log delivery service. If your business is one that appeals to a national audience, your products can be easily delivered by courier and the order values are not prone to change then other e-commerce platforms and shopping carts may be more suitable. Choosing the right e-commerce platform starts with deciding on the online shopping service you will offer and how it will operate.
---