Getting you launched
19 September 2018
Intended audience: store owner
Without additional charge, we pledge to get your FoodCommerce online shop launched. This article is to explain what that actually means.
Why are we doing this?
For many food retailers the thought of having an online shop can be daunting. It is probably something they didn't visualise doing when they started out, however things change and today not having an online presence can be a serious disadvantage.
Getting started is the most difficult bit. There are so many new things to learn and baffling technical jargon to go straight over your head. More than at any other time, this is where you need someone to explain things, teach you how to do certain tasks, and do some of the tricky tasks for you. And all without the worry of racking up a big bill.
To us you are a long term partner and investing some of our time and effort at the beginning is our way of showing our commitment to you. Getting you launched makes good business sense.
These are the things we will do for you
Help and support – unlimited support by email and telephone is always available to you, however we recognise that you need this the most when you are starting off and therefore we expect you to lean on us heavily at this time. Beyond helping you with using the FoodCommerce app we are also happy to give you more general advice with your website and how to run your online business.
Theming your website – we will create a look for your website based on our default theme. This includes:
Replacing the placeholder logo with your logo.
Changing the colours to reflect your brand.
Populating static pages, like the "about us" page, from content provided by you (text and images).
Creating additional pages from content provided by you and adding them to the menu; for example the farmers markets you attend.
Creating your home page.
Adding links to your social media pages.
If you want us to develop your theme further we will be happy to do so, however this work would be over and above our "getting you launched" pledge and therefore attracts a charge.
Creating delivery schemes is something we can do for you once we know the delivery and collection services you intend to offer your customers. And from this information we can also complete the associated "delivery info" page.
Set your store up with your chosen domain name.
Create mailboxes on your chosen domain name (if you want us to run your emails).
Things we can help you with
Adding products – we are happy to review what you have done and advise accordingly.
Getting your products right first time is much better than having to go through them again and again because they are not good enough, or you have missed something out. We therefore suggest you add half a dozen or so products and let us take a look. We will be looking for good images of a consistent style and shape, good descriptive names, unique descriptions and proper use of attributes. Before you start we suggest you have a read of our blog on SEO to give you a better idea of what you are trying to achieve.
Categories – are best finalised once you have most of your products loaded. To begin with create categories with just a name to allow you to add your products. You can add the descriptions and images later.
In our default theme we have chosen not to paginate the list of products in a category as anything not on page 1 is effectively hidden and therefore less likely to be bought. Because of this you should try to have a reasonable number of products in each category, not too many and not too few. If necessary a category can be split into two, broken down into sub-categories, or two categories combined into one.
Just as with products good descriptive names and unique descriptions are important and it is best to do this once you have finalised your categories and know what products are in them.
Attributes – think about how you are going to use these in your products from the very start as again you don't want to be going through your products to add attributes after you realise they are actually a good idea. There are string type attributes to use for things like "ingredients", "cooking instructions", "allergy advice" and boolean (true/false) type attributes for things like "organic" or "vegetarian".
Set up order discounts like "free delivery on orders over £100" and "10% off your first order".
These are the main things we will do to get you launched, however the list is far from exhaustive. For a more complete list please see our support page on getting you launched. Above all please be reassured that "we are always here to help".
---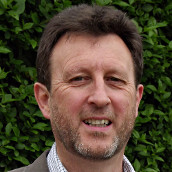 Tony Fear