What is FoodCommerce?
FoodCommerce is an e-commerce platform designed for selling food and groceries. It is based around the methods supermarkets use to sell groceries online along with additional features to support small independent retailers.
FoodCommerce is provided to you as a service in return for a monthly fee. We look after the technical things like hosting, data backups, security certificates, domain name registration and the on-going development of the FoodCommerce application. This leaves you to concentrate on making a success of your online business.
New online shops are created instantly and you can begin loading your products in the control panel straight away.
The control panel is the place where you run your online business. This includes managing the content and look of your online shop and processing your customer orders.
Fully customisable website and online store
No technical skills required
Take credit and debit card payments
Your own brand on your own domain
Inclusive help and support
No hidden charges or set up fees
---
Who is it for?
Food retailers

- Supermarkets have set the standard for selling food and groceries online and with it the expectations of online food shoppers. With FoodCommerce you can offer a similar service, or even surpass it. Most things are optional and customisable so you can pick and choose what you want to do... read more

Local retailers

- As more and more people want the ease and convenience of shopping online, having an online shop that works for local customers makes sense for many retailers. This is especially true if you offer a local delivery service... read more

Web designers

- To give food and local online retailers a helping hand... read more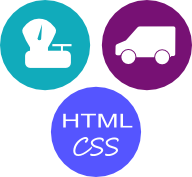 ---
Delivery slots are big news!
Unique to FoodCommerce are delivery schemes and within them you have delivery slots. You create a delivery scheme for every delivery area you have and define it using a combination of part postcodes. Rules are used to create your delivery slots and these include the start and end times, the delivery charge, the number of orders you will accept and the frequency.
Delivery slots are created automatically from rules and you can choose how far in the future they go, typically this would be two or three weeks. Delivery slots that are in the past are also automatically deleted so once you have set up your rules you can largely forget about them.
There are two types of delivery schemes for local delivery. "Home" is typically two hour long delivery slots displayed in a grid in a very similar way to how the supermarkets display theirs. "Milk round" is more suitable to a fixed delivery route and the time a shopper's order is delivered is dependent on where they live on the route. Delivery slots are therefore much longer and fewer so they are displayed in a list.
There are also delivery scheme types for courier, click & collect and same day.
Delivery slots make a big difference to how your online business operates:
Offer a service similar to supermarket grocery shopping
Only shoppers in your delivery areas can place orders
Shoppers choose the delivery day and time they want
Shoppers can make changes to their order after they have placed it
Shoppers can receive SMS text messages to remind them about their delivery
Easily see which orders need delivering and preparing today
Summarise the products you need for today's orders
Limit the orders you receive to your capacity to deliver
Have lower delivery charges on less popular days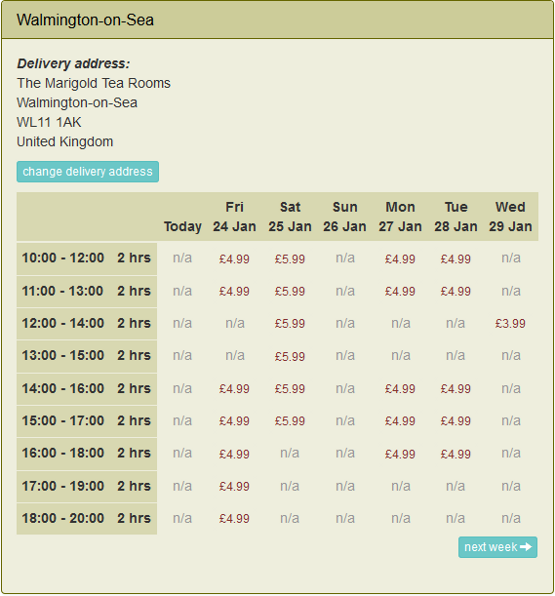 ---
Charge for the weight you supply
When selling expensive loose or cut products such as meat and cheese you will want to charge for the actual weight you supply the customer. To do this you will need to take payment after you have prepared the order. Being able to do this is again unique to FoodCommerce.
When a customer order is placed their card details are taken and securely stored with your payment gateway.
Once you have prepared the order you enter the exact weights in the control panel which recalculates the amount and takes the payment from the customer's card.
Throughout the process the customer's card details are completely secure and cannot be seen by anyone at anytime.
Charge for the exact weight you supply
Delay taking payment until you have prepared the order
Enter actual weights to recalculate order value
Take payment directly in the control panel
Customers' card details are completely secure

---
Your store design
You can launch your online shop with one of our standard "themes" with just a few changes, like adding your logo and putting some content on the "about us" page. It is very easy to do and we are always happy to help as part of our inclusive help and support.
Our standard themes are "responsive" which means they look good and will work well on all devices (mobile phones, tablets and desktops).
If you want your online shop to have its own unique look, all the HTML and CSS code that makes up the design is accessible directly in the control panel. New themes can be created to develop on.
Easy to use control panel to manage all your content
Full control over every page in your store
We'll help you set up your store
Designs can be modified
New themes can be created
Direct access to all HTML and CSS
---
Adding products
Adding products to your store is done quickly and easily using the control panel. You can add a product from our library of food products or create one of your own from scratch. There is also a library of food images that you are free to use or you can upload your own.
Unlimited number of products and categories
Library of food products
Library of food images
Products can be sold per kilogram, per litre or per item
Offer many different sizes when you sell by weight
Apply offers and promotions
Link products to producer pages
Quickly add or remove products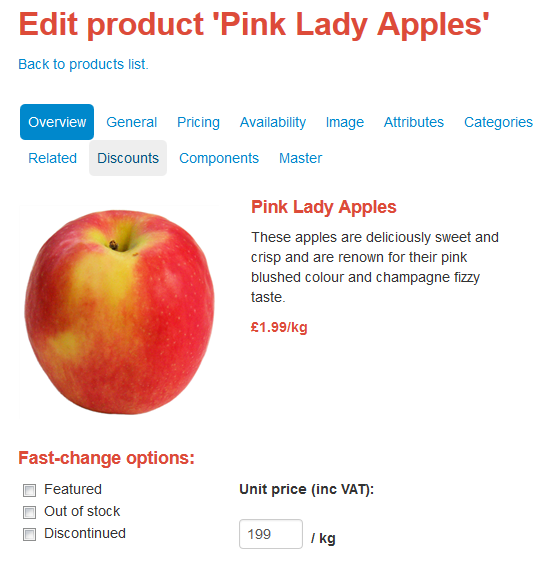 ---
Receiving payments
Start taking card payments through your online shop in minutes using Stripe.
If you don't want to use Stripe you can use a payment gateway with a merchant bank account instead. The ones that work with FoodCommerce are listed in the control panel.
All customers' payments go to your bank account and your customers will see your company name on their bank statements.
There is also an option to take orders without taking card payment details and instead collect payment on delivery. You choose on which delivery schemes this is allowed.
View our PCI DSS Compliance statement.
Take credit and debit card payments
Pay on delivery option
Payments go straight into your bank account
---
Order processing
Delivery slots mean you need to process orders to meet the delivery date rather than in chronological order. FoodCommerce organises this for you by listing which orders need preparing and delivering. You can also summarise all the products you need so you can prepare them in a batch or order in from your suppliers.
Charging for the weight you supply means you need to prepare the order and then tell FoodCommerce how you got on. This starts by printing a pick list for each order that you then use to prepare them and record the actual weights and quantities. Entering the pick result into FoodCommerce causes the order value to be recalculated and displayed on screen. You then click "confirm" to take the payment from the customer's card. As well as weight variations the order value may vary if you make a substitution or a product is unavailable.
Daily to-do lists to keep you organised
Summarise the products you need today
Pick lists to assist with order preparation
Substitute unavailable products
Enter pick result to recalculate the order value
Take payment only when the final value is known
Delivery note reflects actual weights and values
Delivery note reflects substitutions
Delivery note reflects unavailable products
Accurate and efficient order fulfilment process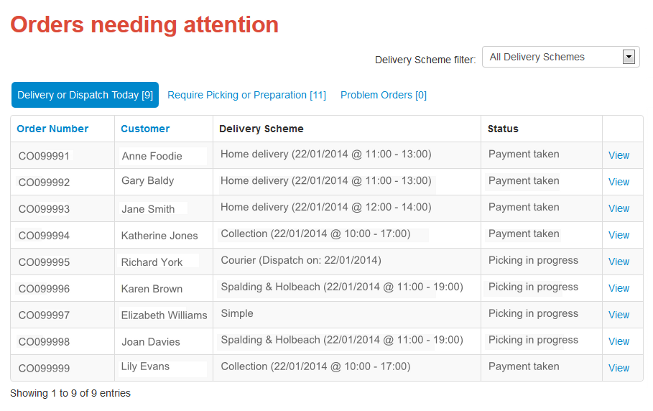 ---
No technical skills required
Everything technical is managed by us on your behalf leaving you to concentrate on running your online business.
No technical skills required
We are always here to help with technical queries or tasks
We can register your domain name for you
Hosting and email included
SSL certificate included
---
Marketing your store
To be successful you will need to market your online shop and we try our best to help you as much as we can. All of our shops are search engine friendly and perform well in Google, Bing, Yahoo, etc. There is a powerful discounting facility where various offers and claim codes can be added to your store. For further suggestions on how to market your online shop please see our marketing your online local food business blog article.
Search engine friendly online store
Free support and advice with online marketing
Use promotions to tempt new customers
---
Inclusive help and support
Unlimited help and support by email and telephone is included with all FoodCommerce stores.
When you first set up your FoodCommerce store we will guide you through the process and help you put your store together and get it launched.
Inclusive email and telephone support
Support website and tutorials
Online marketing advice
You talk direct to the people who write and run FoodCommerce - no call centres
---