Marketing your online local food business
30 December 2016
Intended audience: store owner
Having an online shop is a bit like having a shop down a dark alley. Very few people will know it is there unless you tell them. Once you have them on board you retain them through regular interaction. Far from exhaustive, this article is to explain how you might go about marketing your online local food business, what may work and what probably won't.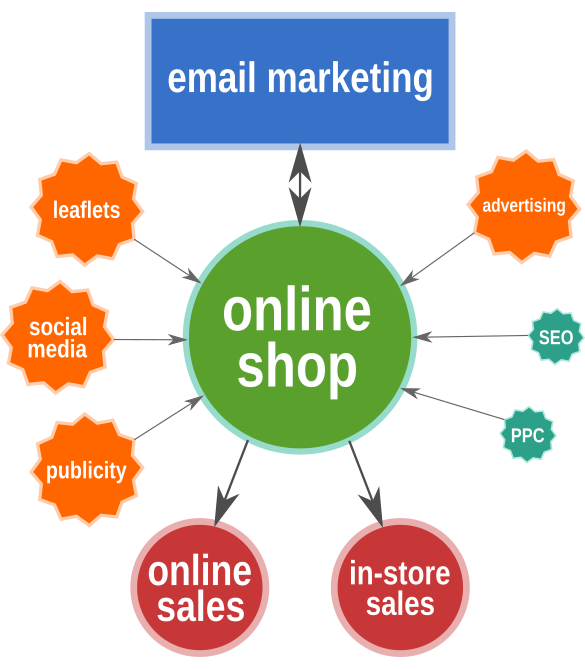 Email marketing
Email marketing is the power tool in your marketing toolbox and is something you really must do and do well. In terms of cost, effectiveness and return on investment it beats everything else hands down. Although its main use is for customer retention it also plays a big role in attracting new customers.
It is possible to email customers through your usual email client however I would strongly recommend you don't and instead get an account with an email marketing provider. They will provide you with the tools and infrastructure you need to send out professional looking emails and stay legal. The costs are minimal compared with the time you will save and there are many more features like analysis, automation, personalisation and segregation that will help you become a professional marketeer.
Email marketing apps also come with tools to help you collect email addresses.
Only send emails to people who have genuinely given you their permission to do so. Buying email lists and sending unsolicited emails will not result in orders, but will almost certainly damage your brand.
Attracting new customers
So your online shop has been launched and you are offering local delivery and click & collect from your shop. Getting your first online order is of course your primary objective however the increased marketing activity should benefit your business as a whole.
In general your marketing material should now be driving people to your website rather than your physical shop. You are doing this because you want their email address so you can send them regular marketing emails. Obviously if they place an order then you will get their email address and emails obtained this way are by far the most valuable. Attractive offers for first orders are therefore an essential part of your marketing.
You should find other ways of asking people for their email address and in general you will need to give them something back in return. It could be as simple as your weekly emails with special offers, a competition or maybe just free product samples. Use forms in your email marketing app to collect the email addresses and automation to send out the details, like a claim code.
Leaflet drop
Probably the easiest way to tell people you deliver in their area is to drop a leaflet through their letterbox. A concentrated campaign usually works best so consider taking a few streets at a time and doing three leaflet drops over a short period of time; say every two weeks. And then move onto another small manageable area and repeat the process.
You might also give some to your delivery drivers so they can pop them into near neighbours' letterboxes when they make a delivery.
Advertising
Again focus on driving people to your website so be LOUD with your website address. Did you choose a nice easy one for people to remember? The most obvious place to put your website address is on your delivery van and it should be on all sides. Prominently displaying your website address in your shop is also a good thing to do and it shouldn't be seen as a conflict of interest. Other advertising such as in newspapers and magazines can be expensive and is unlikely to send much traffic to your website.
Magazine/newspaper article
It is well worthwhile attempting to get your local newspaper or magazine to publish an article on you and your new online service. Unlike advertisements this should create good interest and is usually free. You could further encourage shoppers by linking in an offer of some kind, maybe a claim code for 10% off or a free product.
Social media
Not the panacea for all your marketing needs as some would have you believe, but nevertheless well worth doing to raise awareness of your new service. Quite which ones you choose to do is up to you, but Facebook seems to be the most effective.
Achieving much beyond brand recognition is difficult with social media. To get people to place orders stick with email marketing, it is much more effective. To publish interesting photos of you and your business use social media.
Search engine optimisation (SEO)
The most important match is with your business name as most people searching for you will be local people who already know your name. If your domain name is the same as your business name then you should be listed at the top of a search or thereabouts without having to do too much more. If it is not then you will need to work much harder to ensure you figure on the first page of searches. The important things to work into your home page content and meta data are your business name, what you do and the locations where you operate.
Other people you are interested in might arrive at your website when searching for certain products. This means good product and category descriptions are essential if their search is to match with a product or category in your online shop. Try to include keywords that might be used in searches.
Beyond the above there is not too much more to do without considerable effort and expense, which may not add value. As your target audience live or work local to your shop other marketing may be much more effective.
Pay-per-click advertising (PPC)
PPC are your adverts that appear at the side or above search results. If and when someone clicks on one, thereby taking them to your website, you pay for the click.
We have seen these work very effectively and also be a useless drain of money, so beware. Food is something people buy most weeks and know exactly where to go for what they want, except maybe at Christmas when they are looking for something special, like a goose. For this reason I would say only use PPC if you know exactly what you are trying to achieve. More typically your marketing will concentrate on giving people an incentive to break their food buying habits and give you a try. PPC will not help you do this.
Limiting your adverts to a geographical area doesn't work well. Far too often the searcher's location is deemed to be the location of their Internet Service Provider and consequently you miss your target audience.
...and back again to email marketing
To be a successful online business you will need to persuade your customers to place orders over and over again. Email marketing is by far the most effective tool for doing this and you should begin as soon as you have your first email address. Don't wait three months until you have enough email addresses to make it worth your time as the people who were first interested in you will have already forgotten about you. Put simply, you failed to meet their expectations.
Send emails out at least once a week. Keep them short and to the point and always include a benefit for the recipient. That may be products on special offer, products coming into season, new products or something else like "you can now place your Christmas order". Pay special attention to the subject line as this encourages people to open your emails.
Personalise your emails with a "Hello Tony" (or as some family butchers prefer "Hello Mr Fear") so people feel you are talking directly to them rather than just broadcasting. It really does have a positive effect. After you have sent out an email look at the data to see how well you did. Metrics like open, click and unsubscribe rates are all available for you to scrutinise. If too few people are opening your emails or too many unsubscribing then you need to up your game.
In conclusion
Email marketing should form the core of your marketing activities. Email addresses obtained from people placing an order are the most valuable so encourage them to do so with special offers. Collect more email addresses in as many ways as you can. Typically you will need to give something in return for an email address.
Send out an email at least every week and always include a benefit for the recipient.
Some local advertising and publicity will be necessary. Social media may also be helpful. SEO and PPC will be less helpful.
---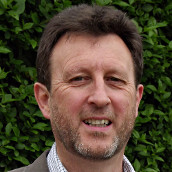 Tony Fear