Charging for actual weight
17 October 2018
Smaller food retailers typically sell many items either loose or cut and charge the customer for the actual weight they get. Doing differently with their online shop is awkward and confusing for customers and staff alike. Thankfully we have the answer and this article is to explain how that works and why charging for the actual weight is a really good idea.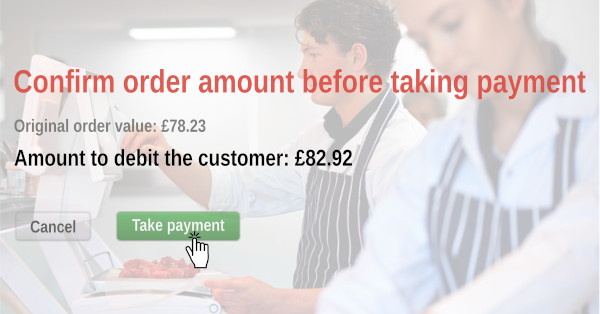 Why you should charge online customers for the actual weight
When customers that use your physical shop visit your online shop they will expect items to be sold in a similar manner.
Charging for the actual weight ensures you don't give the customer less weight than they have paid for, which is illegal.
Charging for the actual weight ensures you don't give the customer more weight than they have paid for, which means less profit.
You don't need to charge more per kilogram online just to make the same profit.
The customer pays a fair price and the retailer receives a fair price.
How it works
Firstly you need to set the product unit of measure to "per kilogram" (as opposed to "each") and set a nominal weight. For a product sold in different sizes you can add further nominal weights so the shopper can choose the size they want.
When a shopper attempts to place an order their card details are taken by your chosen payment provider, validated and securely stored. Provided this happens successfully the order is placed and confirmed to the shopper. The payment provider then gives us a token that is stored with the order for later use.
At this point the status of the shopper's order is "open" and no money has been taken from the shopper's card. Whilst the order status is "open" the shopper can make changes to their order.
Eventually the order status will change to "picking in progress" at which time you print out the picklist, prepare the items and record the actual weights and quantities. In your FoodCommerce control panel you then go into the order and enter the weights. This will cause the order value to be recalculated and displayed on screen. If you are happy with the amount simply click the "take payment" button to take the payment from the customer's card.
Behind the scenes FoodCommerce has just used that token the payment provider gave us to create a transaction to take the payment. Provided the transaction was successful all that remains is to print off the dispatch note and deliver the order.
---